BRANDS
---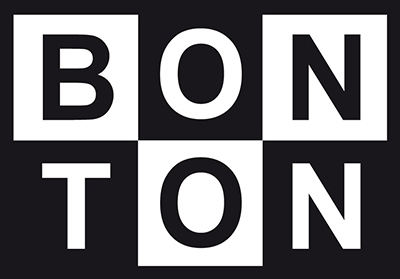 Thomas learnt his craft in Bonpoint, which had been founded by his parents Marie-France and Bernard Cohen. Irene, his wife, joined him, working in the style office.

In the course of their travels, they planned a new future by dreaming of a line dedicated to children, where basics went hand in hand with a timeless spirit, spiced with colours and fun-filled ideas.
..........


Michaela Buerger is a Parisian fashion designer.

From a very early age, Michaela Buerger has known how to knit ; this skill has been passed on from mother to daughter for generations.

With this savoir-faire, she has built a fashion house of hand knit, and her collections use hand knit pieces in innovative and fun ways that have never been seen before. She unexpectedly inserts intricately and impeccably conceived hand knit pieces–produced by 200 women in the former Yugoslavia countries–into wardrobe classics: sweatshirts, t-shirts, shirts, denim-wear and since 2016 a kids-wear line joined the collection
..........
Pop Cutie - Danish design accessories - Inspired by Japanese pop culture

Pop Cutie brand is a line of cute jewelry and gifts, designed by Danish Cecilie Lindemose. Pop Cutie excels in unique designs and high quality products, Which make the products attractive to cuteness loving fashionistas.

Pop Cutie fulfills every little girls dreams.
..........
Milk & Soda is the ultimate game changer in kids accessories!

Quirky kids accessories with a fashion forward grown-up take, each style is designed and made for the undeniably cool kid.

The essence of the brand is directional 'free style' coveted by kids & teens around the world. Milk & Soda are the go-to when you want your child to stand out from the crowd.
..........


Rosajou is the first make-up collection for children from 5 - 10 years of age, created with the greatest care by French laboratories. Having fun making you look pretty with healthy and light products is the core philosophy of Rosajou.

Because our children's skin deserves the best, the laboratories use quality ingredients and almost exclusively of natural origin. Safe and tested formulas for beautiful and healthy products, adapted to their taste and their skin above all.

A single ambition: fun! The aim is definitely not to transform our little girls into fashionistas. Rosajou is all about having fun.

"Mummy you are the prettiest", and little girls want to do the same. Eyes sparkling, they dream of nail polish and lipstick. And we, the mums, we say yes if they are used innocently and in a spirit of fun.
..........


Beach & Bandits believes that UPF50+ sun-protective swimwear can be cool and sun-safe at the same time!

Through handdrawn illustrations and crisp colors Beach & Bandits wants to capture your little bandits imagination and encourage their wanderlust. They want your kids to come out of their shell, go to the beach, live in the sunshine... to stay wild! But above all, they want to keep your little bandits safe in the sun.

The quality is high as it is developed with experience from professional water sports.

We keep them safe, they keep us wild!
..........